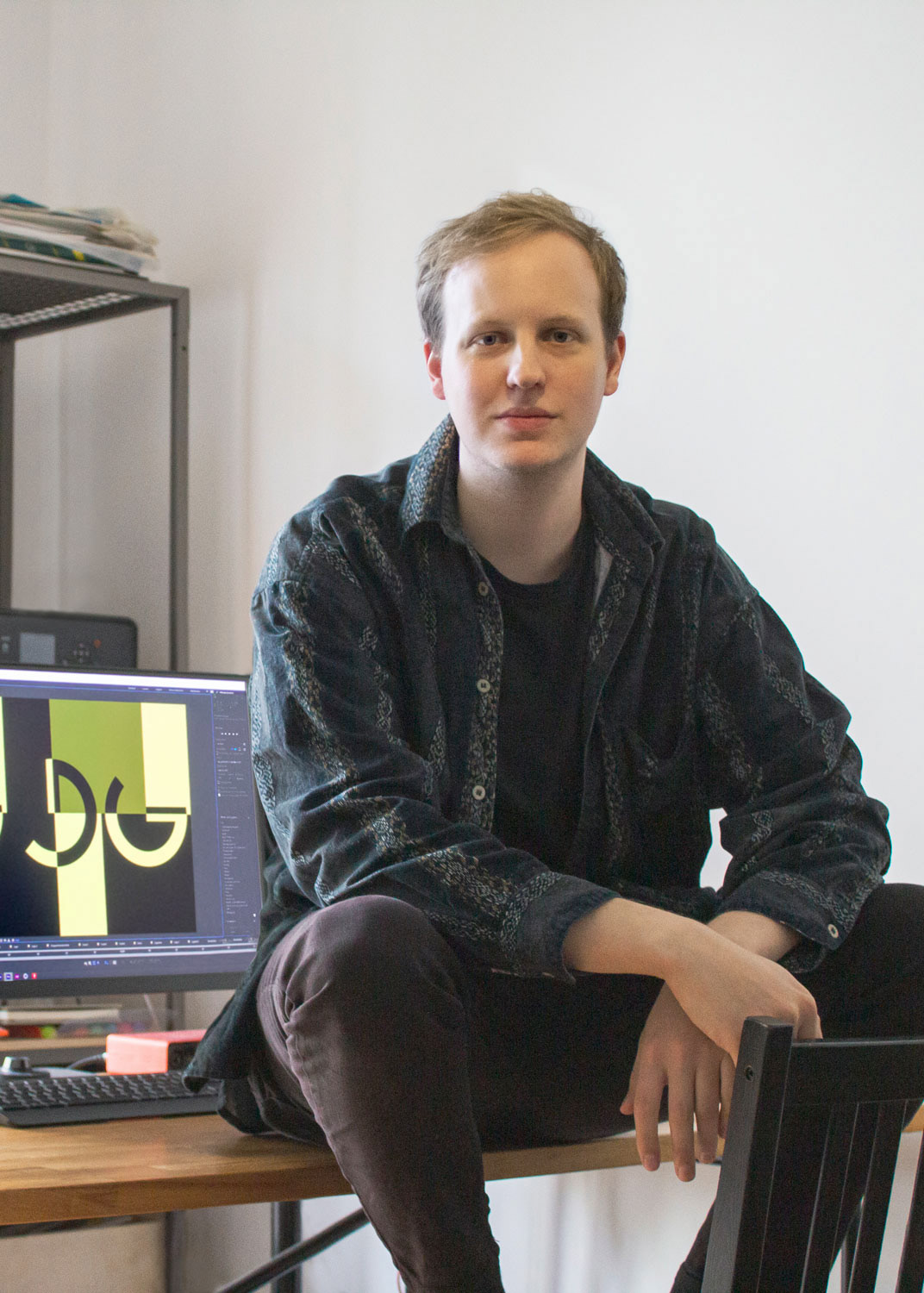 Ricardo Meyer creates visual concepts, designed to push the boundaries between digital and analogue media. The combination of his passions for print and motion design creates unique moving identities with a strong focus on typography and 3D. 
As well as studying Communication Design at the FH Potsdam (since 2017), Ricardo Meyer works as a freelance designer in Berlin. Prior to this, he spent three years training as a media designer and a further two years as a full-time graphic designer in the field of branding and packaging. Ricardo now focuses on corporate design, editorial design and motion design. He works on both commercial and cultural projects, directly and internationally with clients and for agencies.
I have worked with and for
Bernstein Center for Computational Neuroscience
Charité - Universitätsmedizin Berlin

Deutsche Multiple Sklerose Gesellschaft
(DMSG) Landesverband Berlin e.V.
Einstein Center for Neuroscience Berlin
German Design Graduates
Hermann August Weizenegger
NeuroCure Cluster of Excellence
SEV Berlin
Spinnup Germany
Syco Entertainment
TSI Consumer Goods
34. Plakatwettbewerb, Touring Exhibition, 2020-2021
Atmoism, Kunstgewerbemuseum, Berlin, 2020 (support for Atelier HAW)
Das bewegte Plakat, Berlin, 2020
Scout, Gallery Heike Arndt, Kettinge, 2019-2020
Berlin Graphic Days #14, 2019
Fresh Legs, Gallery Heike Arndt, Berlin, 2019
Leipziger Buchmesse, 2019
Berlin Graphic Days #13, 2019
2nd Prize, 34. Plakatwettbewerb, Deutsches Studentenwerk, 2020
Nominee, Deutschlandstipendium, 2019
"100 Ways to Move an A", Tippit Festival, Berlin, 2019